Specialty Services
Heavy Truck Collision Repair
Why buy new when you can rebuild? Older trucks are often less expensive to repair and more reliable with fewer computerized systems. That can equate to big savings in dollars and downtime. At Nadeau's Collision Service, we proudly offer complete Heavy Truck collision repair services including sandblasting and painting.
Learn why Fleet Managers across Peterborough and The Kawartha's look to Nadeau's for expert Heavy Truck Collision Services.
Are you a fleet manager or owner in the Peterborough area trying to decide if it makes sense to repair and restore your heavy truck or buy new? Rebuilding your heavy truck can make financial sense. Keeping an older truck on the road can extend the life and profitability of your investment for years.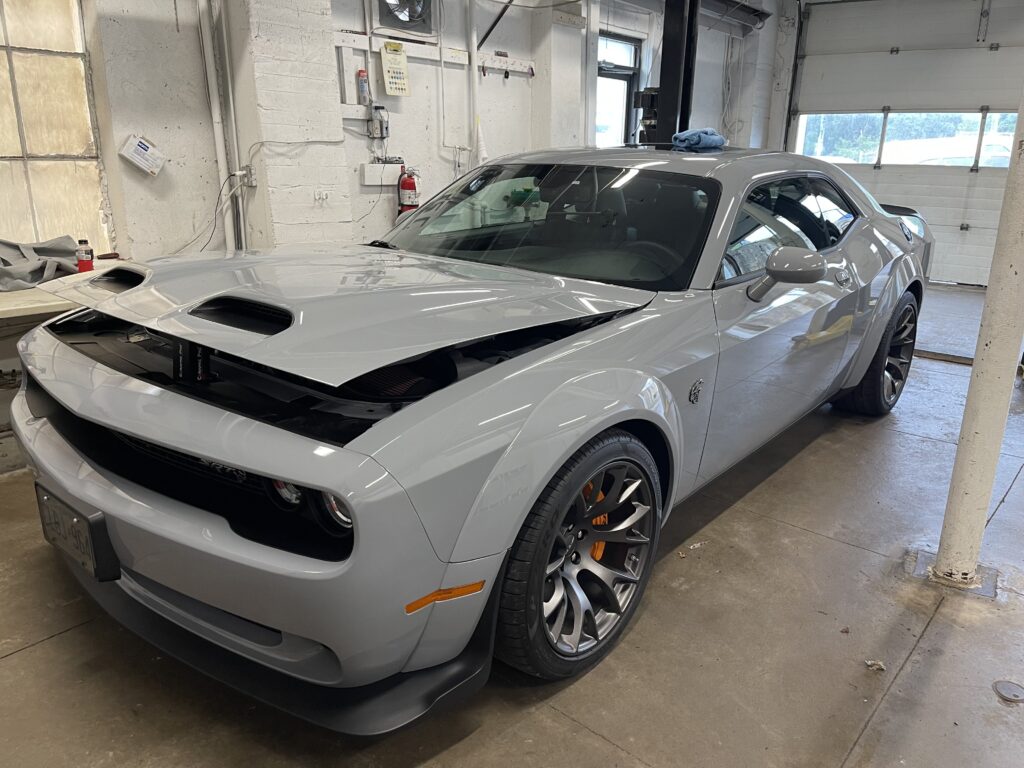 Ceramic Pro Paint Treatment
Ceramic Pro is a nanoceramic, glass like coating that creates a protective barrier against scratching and the elements. Three times harder than typical clear-coat-with unique self-cleaning properties- dirt, tar and other debris are prevented from bonding to the surface and easily removed with water. This finish when applied and set by our skilled technicians at Nadeau's Collision Services, will be a permanent, durable and flexible glass shield.
This coating can be applied to both the interior and exterior of your vehicle enhancing and protecting surfaces from the elements. Additional benefits include less maintenance, higher resale values and best of all – looking like new for years to come.
Vehicle Detailing
Restore your car or truck to that 'new car' feel with our detailing services.
It could be a treat for mom, cleanup after an accident or just a spring refresh to get rid of winter salt and dirt – our technicians can customize their service to your needs.
Contact us at Nadeau's Collision Services – 705-743-6661 for a detailed estimate on all services.