Towing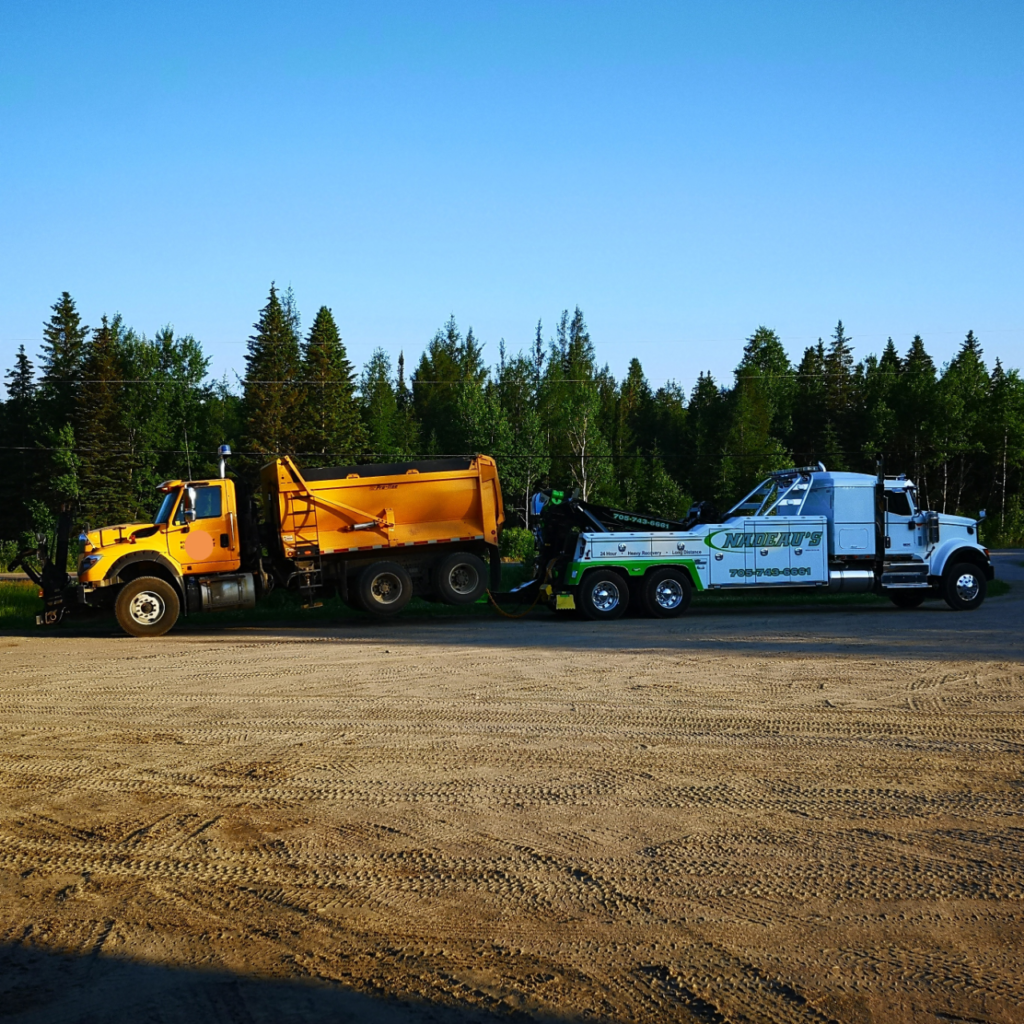 Professional Towing
Do you need fast, professional towing services in Peterborough, Lakefield, Lindsay or other parts of the Kawartha's? Call us anytime – day or night- at Nadeau's Collision Service 705-743-6661
At Nadeau's Collision Service we have over 40 years of experience providing residents of Peterborough and surrounding areas with 24-hour emergency towing assistance. At Nadeau's we understand how inconvenient and upsetting it is to have your vehicle breakdown or be involved in an accident.
Our goal is to get you out of danger, and back on the road as quickly and safely as possible. Our drivers are trained, caring professionals who have extensive experience and problem-solving skills dealing with a wide range of towing situations. If your vehicle – no matter what kind – needs to be towed, our fleet of top-of-the-line light, medium-duty and flatbed tow trucks and drivers are equipped for the job. In addition, if your vehicle needs collision repairs, our state-of-the-art body and paint shop is conveniently located offering comprehensive, quality and worry-free auto repair services.
Roadside Assistance
Have you ever returned to your car and discovered your battery is dead? You locked your keys in the car? Run out of gas or a flat tire? Call us at 705-743-6661 – we also provide a variety of roadside assistance services to the residents of Peterborough and throughout the Kawarthas.
Float Services
Do you need a reliable partner to help move your heavy equipment like bulldozers, backhoes and loaders from job site to job site? Perhaps you need to transport heavy machinery like presses and industrial engines from one manufacturing location to another. At Nadeau's, we have the specialized float equipment and experienced operators to move your heavy equipment safely and on time. Look to the skilled team at Nadeau's for all of your float services.
Recognized as quality, professional and trustworthy towing providers by the CAA, the Peterborough Police and Insurance companies, Nadeau's Collision is the leading provider of towing and collision repair services in Peterborough and the Kawartha's.